Many young people dream of working on a cruise ship, but don't know where to start. Cruise ship apprenticeships are a great way to get your foot in the door of the industry. There are many different types of apprenticeships available, from hospitality and restaurant work to behind-the-scenes roles in the engine room or at the spa.
Apprenticeships are a great way to gain experience in the cruise ship industry and can often lead to full-time employment. With hard work and dedication, you could be working on a cruise ship sooner than you think!
Cruise Ship Apprenticeship Opportunities in Your Country
To find out cruise apprenticeships, visit the websites of major cruise lines such as Carnival, Royal Caribbean, and Norwegian Cruise Line. You can also check with your local vocational school or community college to see if they offer any programs.
You can find sea apprenticeships at online job boards or databases such as Indeed or Monster as well.
Whichever way you choose, taking the time to research and apply for an apprenticeship can pay off in the form of a rewarding career at sea.
Following are some online portals and websites where you can find cruise ship apprenticeships in your country.
Cruise Ship Apprenticeships USA: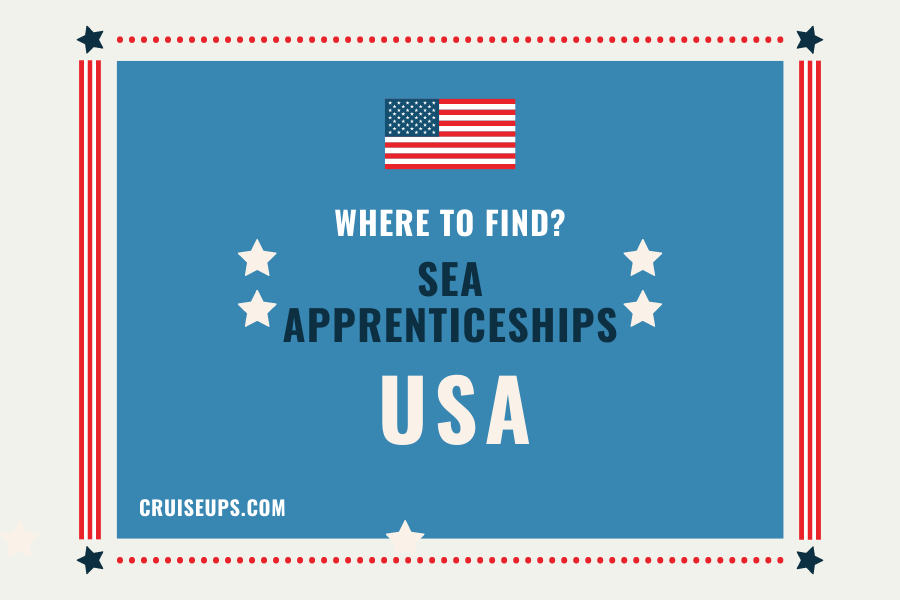 MITAGS:
MITAGS Apprenticeship Programs provide an opportunity for maritime career seekers to gain the skills and knowledge needed to succeed in the field. The programs are designed to meet the needs of both experienced workers and those new to the industry, and they offer a variety of learning options to fit each student's schedule and learning style.
Through classroom instruction, hands-on training, and online coursework, apprentices will gain the skills needed to work in a variety of maritime settings. Upon completion of the program, graduates will be prepared for careers as deck officers, engineers, or mates.
With locations in Seattle and Baltimore, MITAGS offers apprenticeship programs that can be completed in 24 to 28 months. For those looking to begin or further their maritime careers, MITAGS Apprenticeship Programs provide an excellent opportunity to gain the skills and knowledge needed to succeed.
Some more places to seek cruise ship apprenticeships in the US:
https://www.cruiseshipjob.com/apprentice-deck-officer-jobs.html
https://www.cruisejobfinder.com/fm/cruises/apprentice-intern.php
Sea Ship Apprenticeships Canada: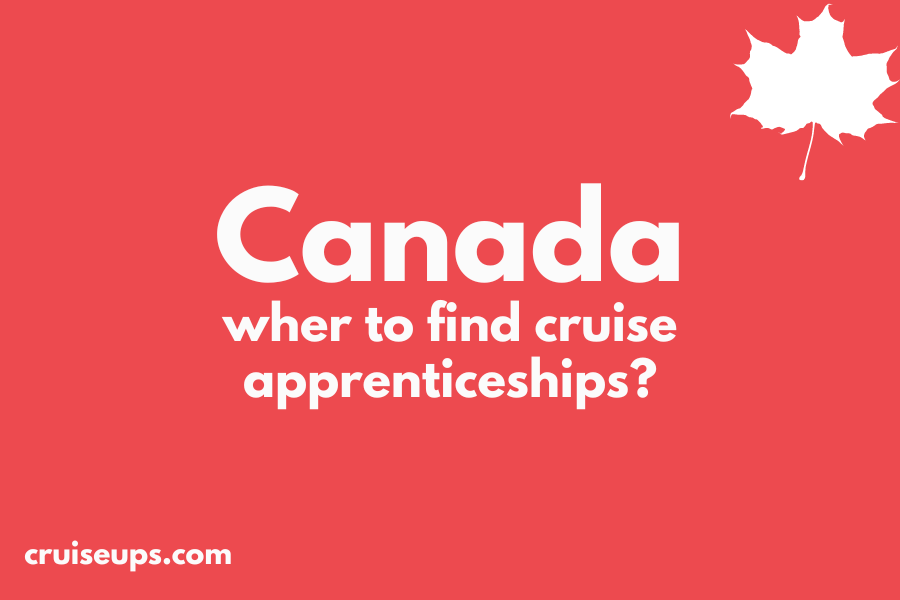 In Canada, there are many apprenticeship opportunities available for those who want to enter into the marine field. Different companies offer these programs. Once you have decided on a company, you will need to complete an application and provide transcripts and other required documentation. If you are accepted into the program, you may be assigned to a cruise ship and will be expected to work your way up the ladder. You will gain experience and knowledge as you advance through the ranks.
Following are some platforms where you can find cruise or merchant ship apprenticeships in Canada.
Cruise Ship Apprenticeships UK
In UK, you can find cruise liner apprenticeships on the following platforms:
https://www.hurtigruten.co.uk/about-us/careers/apprenticeship-at-sea/
https://www.maritimeuk.org/careers/careers-professionals/apprenticeships/
Australia:
There is a big number of websites updating sea apprenticeship opportunities in Australia.
Here are some websites to spot one.
https://www.cruising.org.au/Accreditation/Cruise-Industry-Traineeships
https://www.seek.com.au/cruise-jobs
https://www.adzuna.com.au/cruise
South Africa:
On the following platforms, you can find marine related apprenticeships in South Africa:
https://cruisejobssouthafrica.co.za/
https://za.indeed.com/Cruise-Ship-jobs
Cruise Ship Jobs for Females
In recent years, the cruise ship industry has seen a significant increase in the number of women joining its ranks. This is due, in part, to the efforts of cruise lines to promote gender equality and provide more opportunities for female employees.
Today, women make up a key part of the cruise ship workforce, holding positions such as cabin stewards, waitresses, and entertainers. And while there are still some areas of the industry that are dominated by men, such as captaincy and engineering, women are increasingly taking on these roles as well. As the cruising world continues to evolve, it's clear that women will play an even more vital role in making the industry what it is today.
If you're a woman, you can confidently seek your career for the following cruise positions:
1. Cruise Director
2. Deck Officer
3. Waitress
4. Chef
5. Engineer
6. Security Officer
7. Beautician
8. Captain: The first ever lady cruise captain was Karin Stahre-Janson from Sweden. She was appointed on Monarch of the Seas in 2007. She is a true inspiration for women seeking their career in the sea industry.
Of course, salaries will vary depending on position and experience, but most cruise ship workers can expect to earn a decent wage. For example, entry-level positions like bartenders and waitstaff typically earn around $2,000 per month, while more experienced positions like chefs and entertainment directors can earn up to $10,000 per month. In addition, most cruise ships offer their employees free room and board, so overall costs of living are relatively low.
Cruise Ship Jobs with No Experience
A cruise ship job is the perfect way to see the world while getting paid. It's a great option for people with no experience because there are many entry-level positions available. You don't need any special skills or qualifications, and you can learn on the job.
There are a variety of cruise ship jobs available, from working in the kitchen to being a tour guide. You can find a position that suits your interests and skills. Cruiseshipjobs.com is a great resource for finding cruise ship jobs. They have a database of open positions and can help you find the perfect job for your needs. If you're looking for an adventure, a cruise ship job is the perfect way to travel the world and get paid for it.
See this detailed guide on how to get an entry level sea ship job with no experience.