If you are looking for a career that involves traveling the world and meeting new people, then becoming a cruise ship hotel manager may be right for you! A cruise hotel director or manager is responsible for overseeing all aspects of the hotel on the ship. This includes everything from managing staff and budgets, to dealing with customer enquiries and complaints. If you have hospitality experience and want to take your career to the next level, this article describes all that you need to know.
What is a cruise ship hotel manager?
The hospitality industry is booming, and with it, the demand for cruise ship hotel managers. But what does the job involve?
Let's take a closer look.
A hotel manager or director on an ocean liner is responsible for the overall operation of the hotel department on the ship. They are in charge of managing the budget, planning and executing hotel operations, as well as overseeing the staff. In addition, they also manage the food and beverage operations onboard, ensuring that all areas are up to health and safety standards.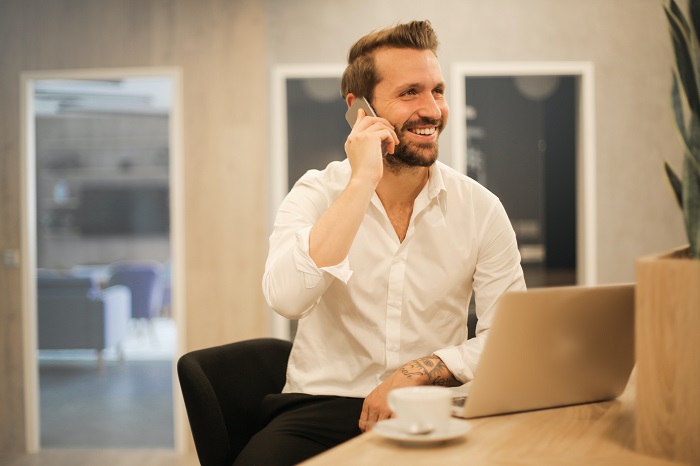 These managers usually have a background in hospitality or hotel management, and some even have experience working onboard a cruise ship. If you're interested in this position, be sure to research it thoroughly and have the necessary qualifications and experience.
Duties / responsibilities of cruise hotel manager:
Managing the operations of the hotel department
Supervising and training hotel staff
Ensuring that the highest standards of customer service are provided
Coordinating with other departments to ensure smooth running of operations
Overseeing stocks and supplies
Handling guest queries and complaints
Maintaining financial records.
Salary
The salary of a cruise ship hotel manager can vary depending on the size of the cruise line and the specific position that they hold. However, most managers can expect to earn a salary that is in the range of $60,000 to $80,000 per year. In addition to their salary, many also receive benefits such as free or discounted travel, paid vacation days, and health insurance.
Qualification
The applicants should also have a graduation degree in hospitality management or a related field. In addition to their education and experience, cruise ship hotel managers should also possess strong leadership and communication skills.
Benefits
Working as a cruise line hotel manager can be a very rewarding experience. Not only do you get to travel to some of the most beautiful places in the world, but you also get to work with a team of people who are dedicated to providing excellent customer service. If you are interested in a career in the hotel industry, then you should definitely consider applying for a hotel manager position on these luxury ships.
Job requirements
Those who are interested in becoming a sea ship hotel manager should have a minimum of five years experience working in the hotel industry.
Cruise ship hotel managers must be at least 21 years old to apply for the position. These positions are highly sought after and there is a lot of competition for the role.
You'll need to be a strong leader with excellent people skills, as well as being organized and efficient. It's also important that you're able to think on your feet and deal with problems quickly and calmly.
See also: Job roles on a cruise ship | How to become a cruise ship director?
Where to find cruise hotel manager jobs?
There are a few ways to find jobs for the said position. The most common way is through online job boards. There are many websites that list passenger ship jobs, and you can usually filter the results by position.
Another way to spot these jobs is through networking. If you know someone who works on a cruise ship, they may be able to put in a good word for you or help you get your foot in the door.
Finally, you can always contact cruise lines directly and inquire about open positions. Many cruise lines have websites with job listings, or you can call their human resources department.
Here are some places to find a cruise hotel manager job specifically for your country:
USA
The internet has made it easier than ever to find a job on a cruise ship. There are many websites that list sea ship hotel manager jobs and provide information on how to apply for them. Below are some cruise job portals for the people of the USA:
Cruise.jobs
CruiseShipJobs.com
AllCruiseJobs.com
Cruiseshipjob.com
Australia
Here's a list of some of the best websites to find your desired cruise jobs in Australia:
http://simplyhired.com.au/search?q=cruise+ship+jobs&l=Australia
https://cruise.jobs/recruitment-agents/australia/
These websites should give you a good starting point in your search for cruise hotel manager jobs in Australia. Good luck!
Canada
There are many ways to find cruise ship jobs online in Canada. Here is a list of websites that can help you in your search:
https://cruise.jobs/recruitment-agents/canada/
https://ca.linkedin.com/jobs/cruise-ship-jobs
United Kingdom
The following list of websites can help you find cruise ship hotel manager jobs in the United Kingdom:
https://www.pocruisescareers.co.uk/
https://cruise.jobs/recruitment-agents/united-kingdom/
Japan
These websites will give you a good idea of what positions are available on cruise ships in Japan, as well as the qualifications you need to apply for them. Be sure to read through the job descriptions carefully and research the company before applying for any position. Good luck!
https://cruisejobdirectory.com/2014/01/cruise-line-hiring-partners-in-japan/
https://www.seachefs.com/en/fleet/your-job-on-board-international-ships
Indonesia
If you're looking for a cruise ship job in Indonesia, there are a few websites that can help you out. Here's a list of some of the most popular ones:
https://cruise.jobs/recruitment-agents/indonesia/
https://cruisejobdirectory.com/tag/indonesia/
https://ebu.co.id/job/cruise/
https://crew-center.com/employment-agencies-list/191
Hopefully this list of websites will help you in your search for a cruise ship hotel director job in Indonesia.
Malaysia
If you're interested in finding a cruise line hotel management job in Malaysia, there are a few websites that can help you out. Check out the list below for some great resources:
JobStreet (Malaysia): This website is a general job search engine that includes cruise ship jobs in its database. You can narrow your search by keyword, location, or company.
https://my.jora.com/Cruise-jobs-in-Malaysia
https://cruisejobdirectory.com/2014/01/cruise-line-hiring-partners-in-malaysia/
South Africa
Websites that list cruise ship jobs in South Africa:
http://cruisejobssouthafrica.co.za/
Singapore
Following are the websites where you can find a hotel manager job position on a cruise ship in Singapore:
India
When it comes to looking for cruise ship jobs online in India, there are a few different websites that you can look into. Here is a list of some of the most popular ones:
https://cruisecareers.in/
https://in.linkedin.com/jobs/cruise-ship-jobs
Kamaxi Goa – https://www.kamaxi.com/
Philippines
The websites' list below provides job listings related to cruise ships in Philippines:
Indeed PH – https://ph.indeed.com/Cruise-Ships-jobs
JobStreet – https://www.jobstreet.com.ph/en/job-search/cruise-ship-jobs/
Jora – https://ph.jora.com/Cruise-Ship-jobs-in-Philippines
Your may also like: